Enable support for RNDIS Ethernet devices in the Linux kernel
Use make menuconfig - or linux-menuconfig when using Buildroot - to invoke the kernel configuration wizard.
Then, enable the following modules under Device Drivers, Network device support, USB Network Adapters
Multi-purpose USB Networking Framework
CDC Ethernet support
Host for RNDIS and ActiveSync devices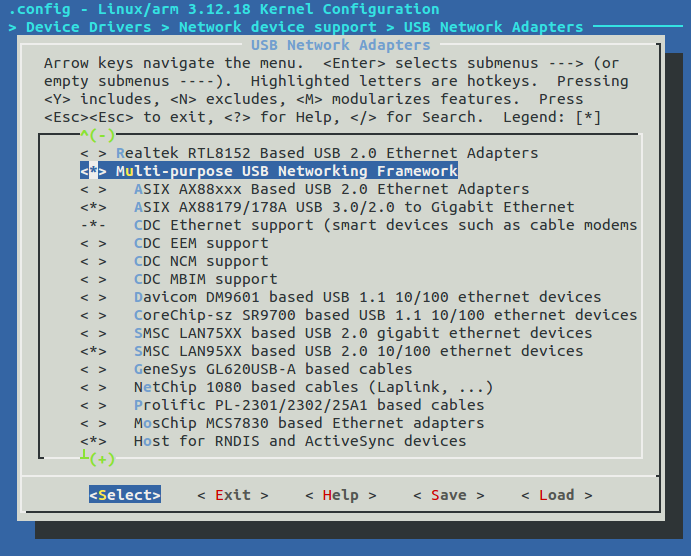 If the device you're using provides an IP address using DHCP, there's a bug in some Linux kernel versions that hinders obtaining an IP address from the device. You might want to patch or upgrade the kernel.